One Man Operation..
The building will be done manually and mostly by yours truly.
So an opportunity exisits to re-invent the wheel with effort saving devices. Lots and lots of time saving as well as energy saving stuff is on the way.
This mixer is being used to mix the concrete in the first two rows. Saves a lot of energy and was well worth the $ 200 investment. The chute is made from an old garbage drum and spill is minimal. "Help" … needed.
Run the video clip…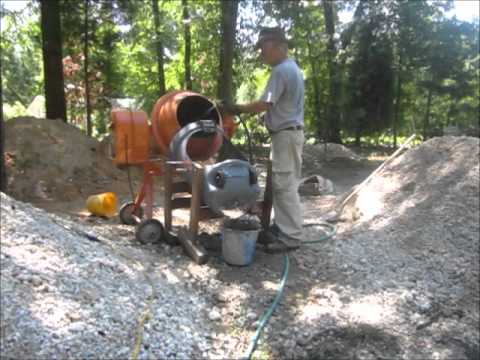 We are finding that a drier concrete mix (in the mixer) is best. The mix does not stick to the drum as much and you can regulate the amount of water better in the "chute". Too wet a mix is a no no!
Share and Enjoy